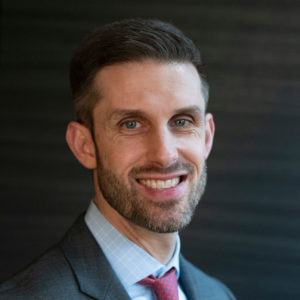 A graduate of Ridgefield High School, Whitman College and Boston College Law School, I focus my practice on representing the families and small businesses in Southwest Washington. Prior to opening my own firm, I spent two years at Weber Gunn in Vancouver, Washington.

I strive to take the stress out of clients' difficult situations. And I enjoy complex cases. I am a proponent of technology in the courtroom, and have been asked to speak at seminars on electronic evidence and legal writing.

Outside of the office, I enjoy photography, blues piano, Crossfit, hikes throughout the Columbia Gorge. But most of all, I spend as much time as possible with my wife, Karen and two girls, Eleanor and Georgia.


Joshua J. Bean, PLLC – Member
Weber Gunn, PLLC – Associate
Boston College Law School – Juris Doctor
Whitman College – BA, Mathematics
Ridgefield High School
American Bar Association
Clark County Bar Association
Clark County Bar Association – Family Law Section
American Association of Matrimonial Attorneys
Domestic Relations Attorneys of Washington
Business Networking International